Dr. Sandhya Parameshwaram & Dr. Vikrant Dandekar
Eminent Alumni
Dr. Pirthi Pal Singh : Head – Formulation R&D, Dr. Reddy's Laboratories, Hyderabad
Mr. Aniruddha Galgali : Director, Programs (China), Cipla, Mumbai
Mr. Nayan Parmar : Manager- International Sales, Lotus surgicals Pvt Ltd
Mr Ronak Shetty : Head- Client Servicing, Brandarms, Mumbai
Mr. Goldie Pardeshi: Associate Director, Dermatology & Cosmetology
Mr. Madhav Vaidya: Partner, Homoeo Laboratories
Mr. Mahesh Abhyankar: Managing Director, Abhyankar Ayurvedic Products Pvt. Ltd
Ms. Rashmi Salkar: Sr. Project Manager, IQVIA- global clinical trials
Ms. Priyanka Chaudhari: Clinical Research Coordinator, Southwestern Medical Center, Texas USA
Mr. Prasad P. Bandewar: Manager, Reliance Life Sciences
Ms. Ankita Shetty: Regulatory Affairs Specialist, Sciformix technology
Ms. Shreya Rawool : Assistant Manager, Regulatory Affairs, Cipla
Ms. Sneha Belatikar : Assistant Manager, Regulatory Affairs, Glenmark
Mr. Omkar Amrite : Assistant Manager, Development Quality Assurance, Rubicon research Ltd.
Ms. Pooja Kole : Analytical Research Associate, IQGEN-X Pharma Pvt.Ltd.
Mr. Kiran Sonawane : Drug Safety Specialist, Cognizant Pvt. Ltd
Ms. Snehal Jadhav : Project Management Executive, Zhaveri Pharmakem Pvt Ltd
Saraswathi Vidya Bhavan's College of Pharmacy's Entrepreneurship Cell was established in the academic year 2018-19 under the able guidance of our Founder-President Dr. R. Varadarajan, I/C Principal Dr. Monita Gide and Dr. Aparna Rao. Professor, IIT Bombay.
In the current academic year our E-Cell has been registered under the advance track of the National Entrepreneurship Challenge by IIT- Bombay. Under the advance track, our E-Cell has created a significant social media presence on platforms such as Instagram, Facebook and LinkedIn. Our social media pages are handled by the marketing department of E-Cell and we post content related to entrepreneurship which our audience finds engaging and informative.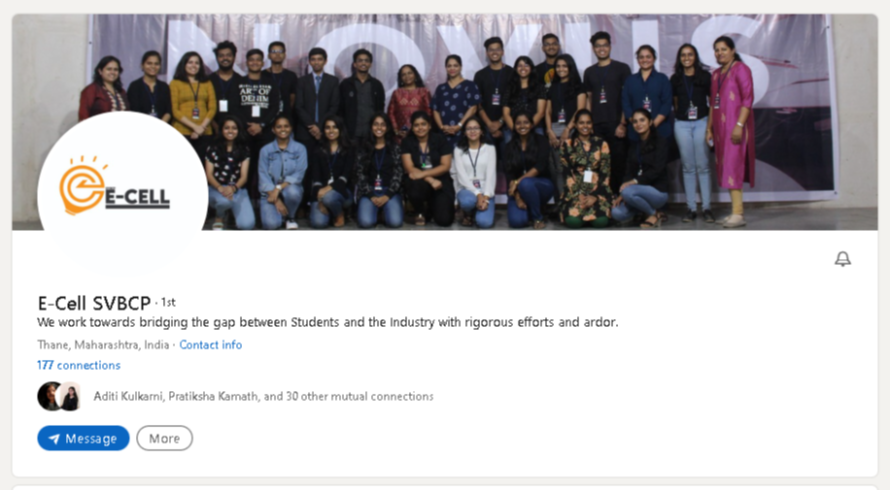 Furthermore, our E-Cell had planned and executed our first ever offline event at the SVBCP
Campus post lockdown which is the B-Plan Competition. B-Plan competition was an intercollegiate event conducted as a part of NESSVB's year long Diamond Jubilee Celebration. The event was a complete standout as we received a good number of participation and wholesome feedback from the contestants. The B-plan Competition video posted on our social media page crossed 12.8k views with IIT-Bombay itself sharing it on their page. Link to our social media page – @svbcp_ecell ur E-Cell also holds a good association with our alumni entrepreneurs. Mr. Mahesh Abhyankar, Ms. Sneha Iyer, Ms. Sonali Gadge, Ms. Vandana Mourya are our fellow alumni entrepreneurs with whom we have conducted events in collaboration. With great zeal & enthusiasm of the E-Cell members, all the activities were successfully executed under the guidance of our Mentor Ms. Priyanka Kalamkar and I/C Principal Dr. Monita Gide.
Head-start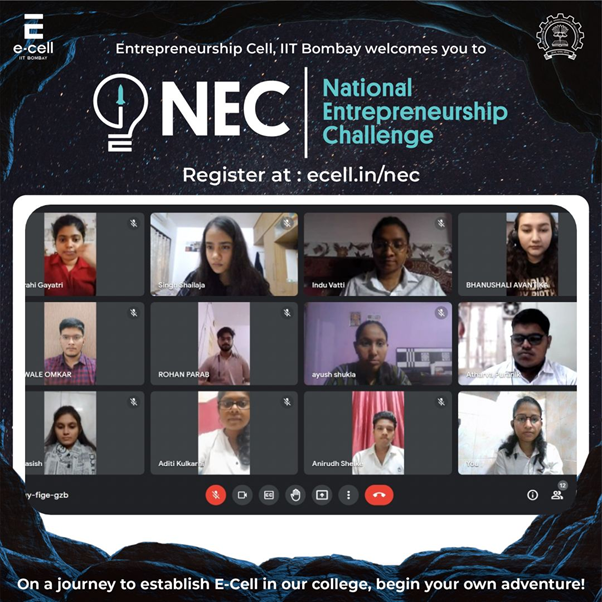 NEC TASK
BRAND YOUR E-CELL
B-Plan
EUREKA
SOCIAL MEDIA CHALLENGE
PPT PRESENTATION OF LINKEDIN
NOVUS – ADZAP
NOVUS-MARKET QUIZ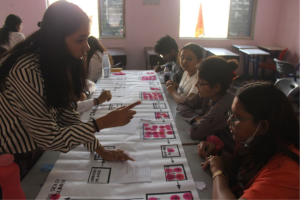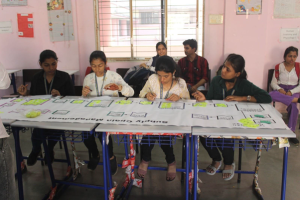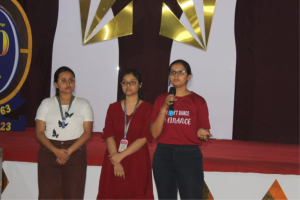 The Placement Cell of the Institution is active throughout the year. It arranges Guest Lectures from eminent personalities & Institutes from various fields to create awareness amongst the students about choice of career. The preferences of students are taken into consideration while arranging for campus interviews.
The Management organizes "Start-Up Fest" to foster the entrepreneurship skill among students and facilitate interaction with veterans from various related fields. The events such as 'Idea Lab' grant the golden opportunity to the students to understand the basics of entrepreneurship at such a tender age.